We sat down with Ruth Jackson, founder of postnatal and antenatal depression charity Bluebell, to talk about one of motherhood's big taboos.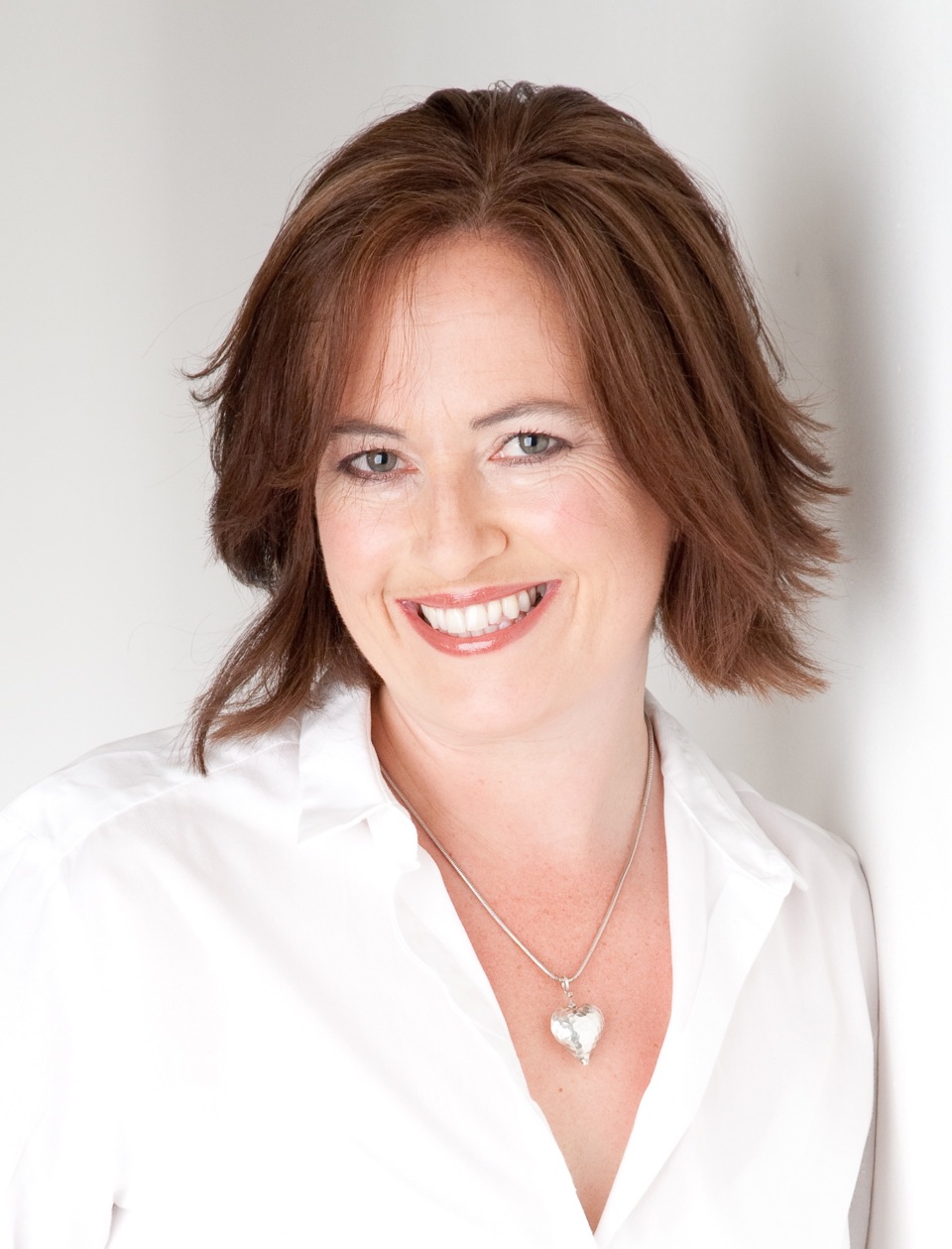 Ruth Jackson: 'I experienced total insomnia, loss of appetite, panic attacks.'
What made you decide to set up Bluebell?
As a mother with personal experience of pre- and postnatal depression and anxiety, I understand how difficult it can be to access the right support and treatment. I was very lucky to have amazing support from my husband, family and friends. However, when I recovered I realised that many mums – particularly teenage mums or those from disadvantaged areas – simply don't get the same level of care and support as I did, and can suffer for months, or even years as a result. I set up Bluebell to help these women.
Can you tell us a bit about your experience of ante- and postnatal depression? How did it make you feel?
My personal experience was very profound. I experienced severe depression and very high levels of panic and anxiety. Five months after the birth of my first daughter, I became pregnant again with my second daughter, unplanned, which meant that I was both postnatal and prenatal at the same time!
I remember feeling completely overwhelmed by the thought of having to care for two babies under one. I experienced total insomnia, loss of appetite, panic attacks. I was fascinated with bad news on the TV and lost interest in everything I had previously enjoyed. I had times when I couldn't stop crying – I would sob uncontrollably when people just said 'hello', which I found really embarrassing and humiliating.
In the end, I took very high levels of medication, which worked for me really well, and I had weekly appointments with a psychiatrist for a year. I managed to recover from a severe illness in one year – I've not experienced any mental heath problems since.
Is there still a stigma surrounding these conditions? If so, why?
Many mums are afraid to admit how bad they are feeling because they're scared of being seen as a 'bad mum' or a failure. For many of the young mums we support, the stigma is very much focused around their fear of having their babies removed. They can feel very judged for being a young and/or single parent. They fear professionals such as GPs and social services, which can stop them asking for help. Professional women often keep it a secret and try to carry on regardless, which can end in tragic circumstances – a GP recently took her own life after struggling for almost a year with depression and anxiety.
Do you think we're getting better at talking about these types of depression? If so, why?
Stigma around mental illness is gradually improving, but there's still a long way to go. There needs to be much more awareness and education on pre- and postnatal depression with all expectant parents so that they are informed incase the signs and symptoms arise. Many antenatal classes don't address the emotional side of pregnancy and birth at all – the mental wellbeing of both the mother and the father is largely ignored.
Essentially, mental health needs to be 'normalised', and therefore treated and spoken about in exactly the same way as any physical health problem. This not only eases the stigma but also gives a real sense of hope of recovery.
What advice do you have for mothers or mothers-to-be suffering from ante- or postnatal depression?
I always tell women who are suffering that they will get better. It can feel as if you will never recover or be the person you used to be ever again, but the reality is that with the right help and support, most women recover fully within one year. I would also urge mums to go straight to their GP, to tell their partner, mother, friend or someone they trust how they are feeling. The more quickly they ask for help and can get the right treatment and support, the sooner they will recover.
Is it a misunderstanding of the problem to focus solely on women?
Men – either partners or carers – are crucial to the process as they are often the first ones to see something's wrong, even before the mother, so it is really important that they are well informed. Additionally, around one in ten new fathers are also thought to experience postnatal depression themselves and it's important to remember that they can find adjusting to life as a dad really difficult.
In our experience, the more involved a dad, partner or carer is with the mum, the more quickly a mother will recover.
Thanks Ruth. Finally, we'd really appreciate it if you could answer our project question. What do you see when you look in the mirror?
I see someone who is a bit knackered and slightly harassed at times from running around after my two now teenage daughters and running a busy charity! Being a mum presents many challenges at all stages of life and one of the things I've learnt to tell myself is: 'It happens, and I'm good enough'. I also see someone who has probably learnt to be accepting of my limits.
I see 'me' when I look in the mirror: someone in my own right who isn't defined as a mother, wife, or charity worker – but someone unique and independent, with pretty strong opinions and passions!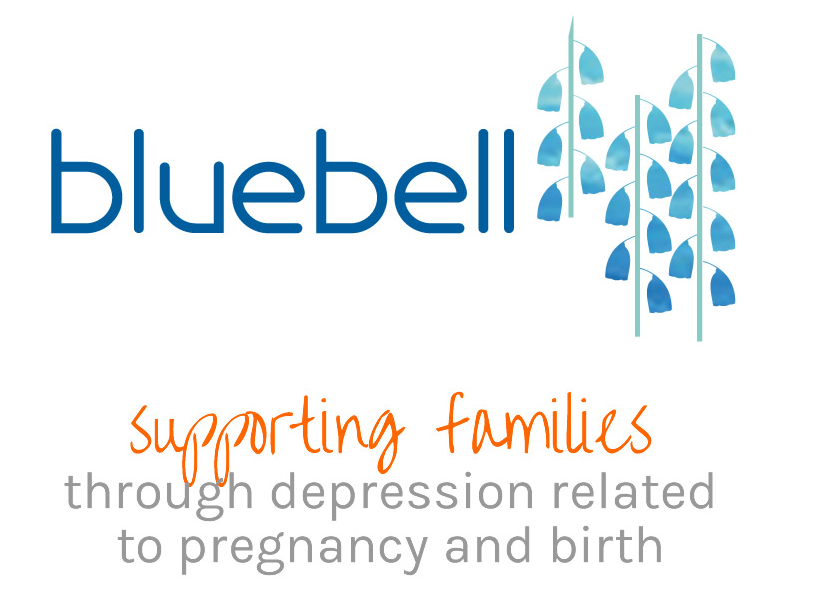 About Bluebell
Ruth Jackson is the founder and director of Bluebell, a Bristol-based charity supporting mums, dads and families affected by ante- and postnatal depression.
Perinatal (immediately pre- and post-birth) mental illness is very common – new research shows that one in seven may suffer, and that prenatal depression is almost as common.
The main aim of Bluebell is to provide free-of-charge, local community services in Bristol for both mums and dads that are easily accessible and tailored to the needs of parents. The groups run 12-week programmes with free crèches, as well as carefully developed and professional programmes led by occupational therapists alongside a co-facilitator – a peer and usually a mum with experience of the illness. Bluebell also offer a 'Buddy' service, which provides one-to-one support for mums and dads.
If you've been affected by anything we discussed with Ruth, call Bluebell on 0773 8628 842 or email info@bluebellcare.org.
We'll be having a #WISPchat on Twitter, Friday 2pm GMT, if you'd like to chat to Ruth a bit more.