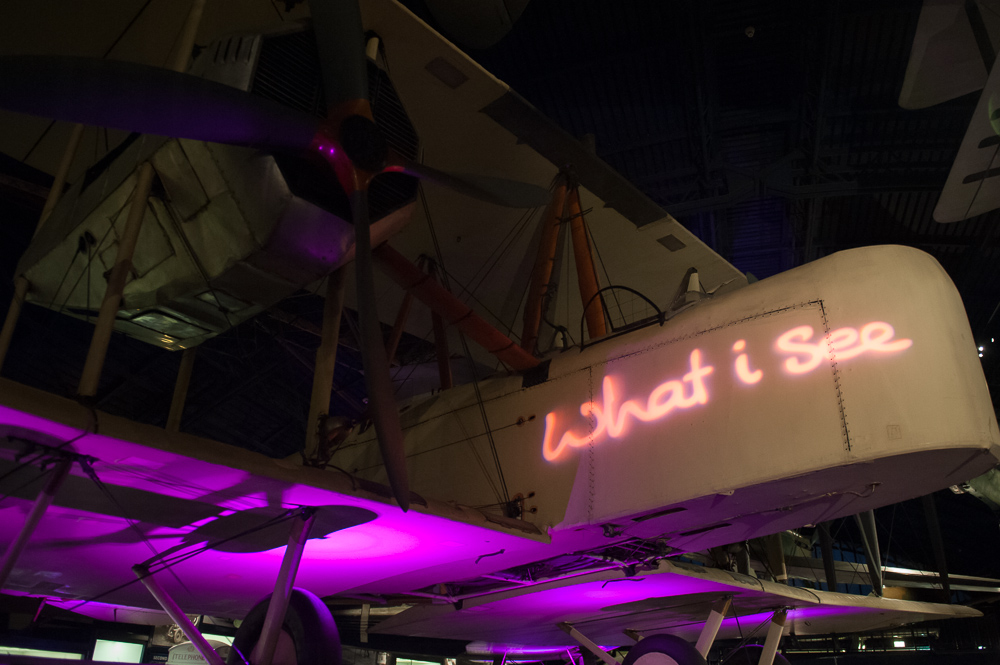 Last night, after a long day (nay, weeks, months!) of preparation, we culminated our What I See campaign with a celebratory event in the outstanding Flight Gallery of London's Science Museum.
And what a night it was! To gather such an impressive roster of interesting women in one room was success enough for us but to also have all of those interesting women interested in our project was truly fantastic! It was great to see so many familiar faces – especially those of the communicators and ambassadors who've helped us with our campaign over the last couple of months – so a huge thank you to all who attended and showed their support.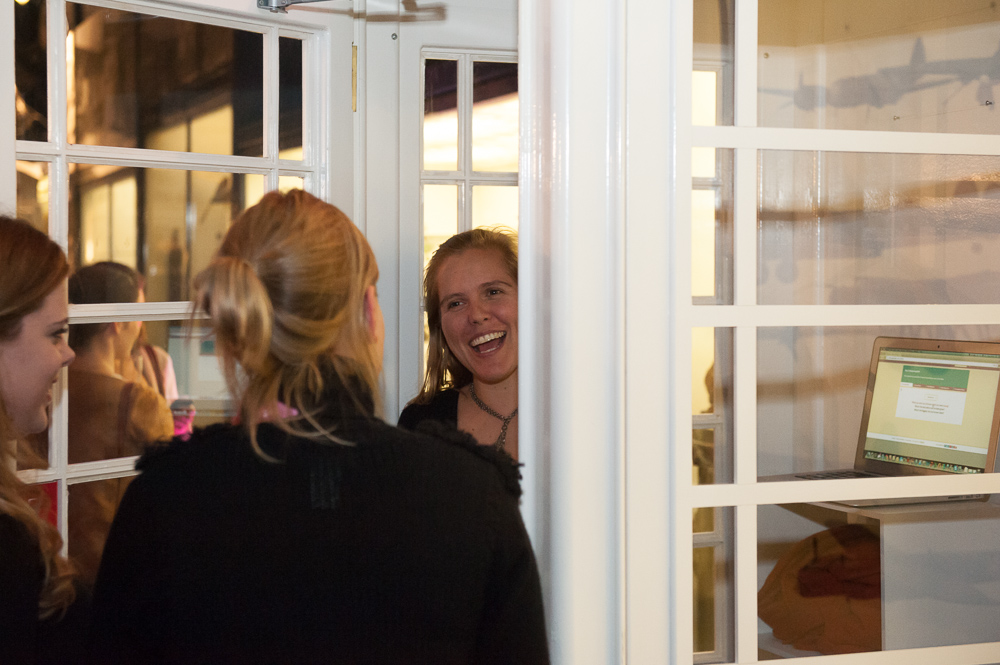 After a bit of schmoozing (oiled by welcome drinks, naturally) amongst the impressive location which featured the plane in which Amy Johnson became the first female to fly solo from Britain to Australia (appropriate indeed), the adventurous among us tried out the Jiggling Atoms installation, while others experimented with the What I See phone boxes or watched some of our ambassador and communicator films on the listening stations dotted around the room.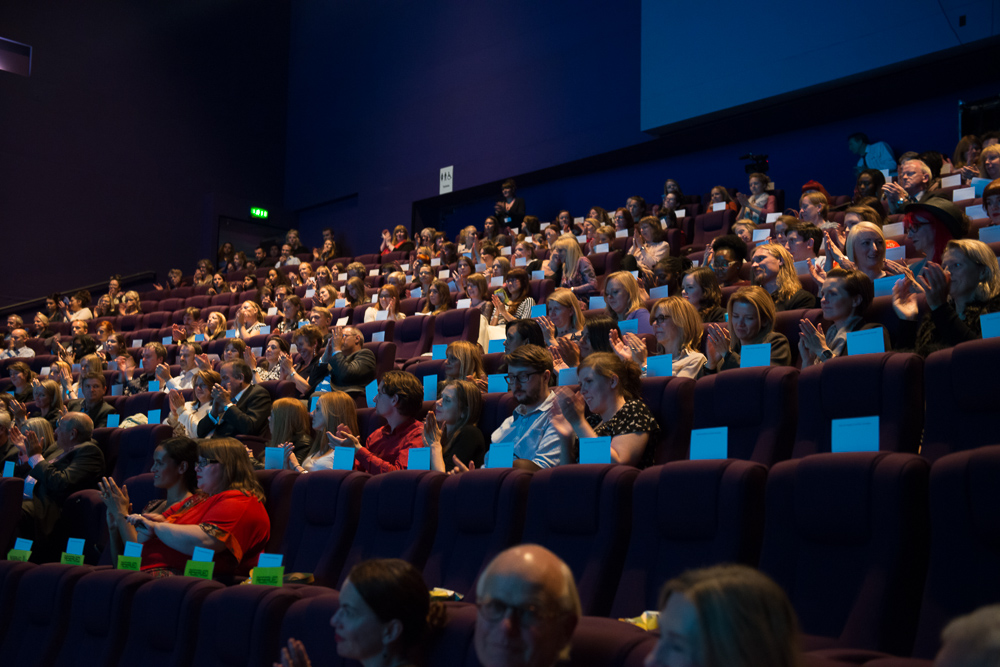 At 8pm sharp, guests took their seats in the IMAX cinema to watch the premiere of a new What I See Project film… with Propercorn in hand, of course (well, it wouldn't be a cinema without popcorn, would it?). The film showcased words from some of our ambassadors who have supported the project and you can see all of their videos in full on our features page.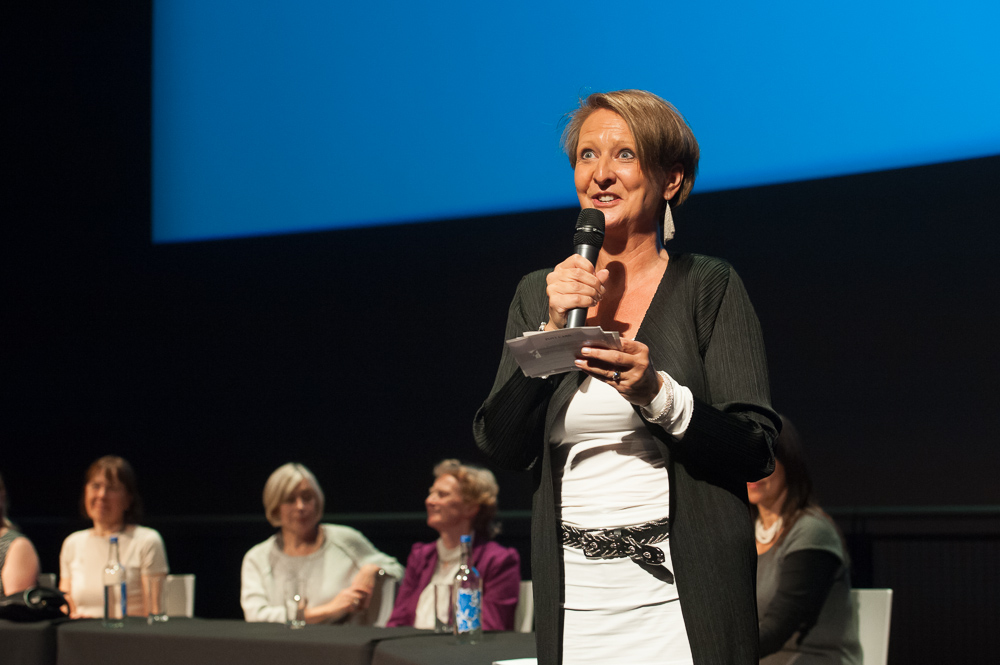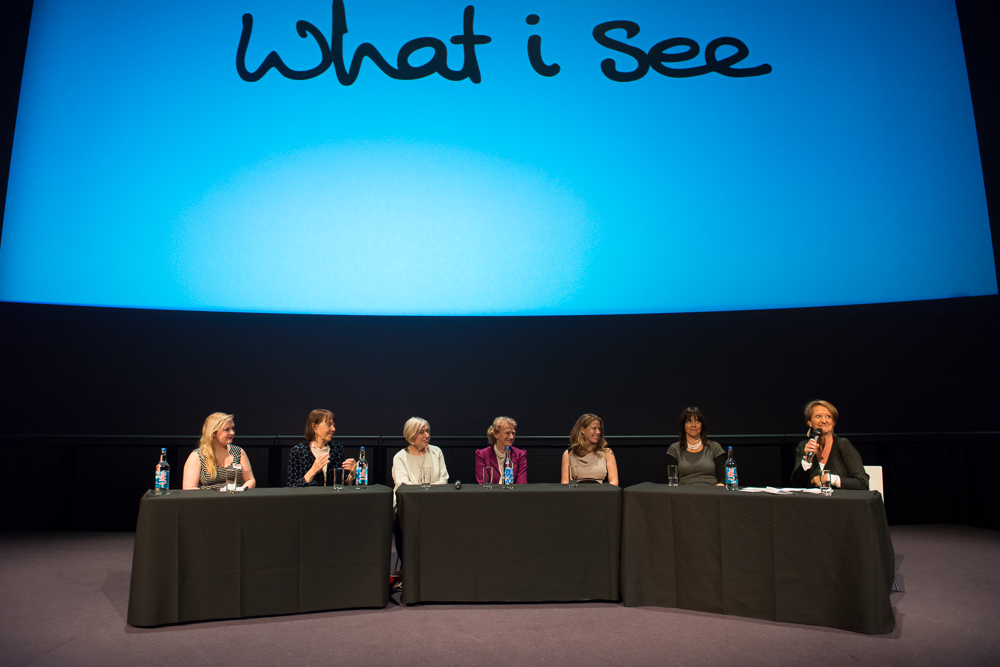 Edwina Humby, the project's founder, then took to the stage to give a speech in which she thanked everyone who had taken part in the project and spoke of the bright future by stating "This is only the beginning. We have lots more ideas to come." She also quoted words from a recent submission from Dr Ceri Brenner which had inspired her all over again: "I see someone who wants to leave a legacy which will last a lot longer than I will."
It was then time for an impressive and though provoking Q&A panel with ambassadors Professor Frances Ashcroft, Jody Day, Caroline Criado-Perez, Professor Dame Athene Donald, Eileen Cooper and Kelley Temple. Personally we could have listened to these women talk all night – and judging by the many questions asked by our audience so could the audience. Many interesting topics were raised and you can read some of the questions and answers on Twitter by searching the hashtag #WISPlaunch – but we will also be bringing you a full video of all of the action very soon!

After all that hard talk, guests were invited to hit the bar again in the Flight Gallery. But seeing as there were so many wonderful women around, maybe it's no wonder they seemed more interested in talking to each other…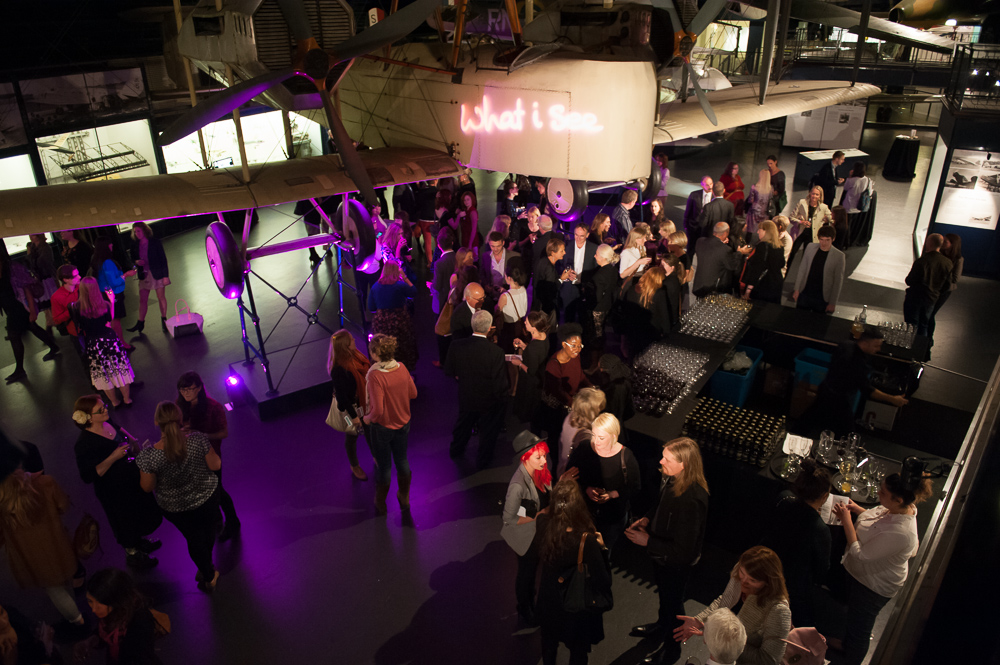 Of course, we weren't finished yet. We piled our goodie bags into the arms of guests as they left… so they had some Zico coconut water (mango flavoured, yum), and Popchips to enjoy on the way home, not to mention inspirational postcards featuring some quotes from the project to keep the brain cells tingling long after the party ends. And some relaxing We Are Tea for before bed. We know, we know. We think of everything.
So many thanks to everyone who came and made the launch such a rampaging success. You can view all of the photos from the evening on our Facebook page and stay tuned for videos from the night soon.
But remember folks: the campaign may have ended, and the launch may be over… but the project has just begun. As Edwina hinted last night, we have bags full of exciting new ideas to roll out. So watch this space! And don't forget to keep telling your stories.