Last week you could barely move in the blogosphere for all the feminist debate going on (Vagisil! Lily Allen! Anti-rape underwear! Mothers paid to breastfeed! The list continues), and we had bags to choose from. This week, however, put off by the prevalence of conversations regarding Kimye's new vid (which is harrowing stuff, by the way), we decided to put our WISPchat to the streets. What do you want to talk about?
We called, you answered. Thanks to Charlie Hooson-Sykes of Gin Fuelled Bluestocking for suggesting the topic of women in science, inspired by a certain ad aimed at encouraging girls into engineering, set to (what else) a rehashed Beastie Boys song.
The commercial comes from a company called Goldieblox which has created a host of new toys that break of out of the Barbie and Brats stereotype so usually hurled at unsuspecting little girls. But the ad's been dividing opinion – are toys specially-made for girls furthering the gender stereotypes they're trying to dismantle, even if they are focused on science?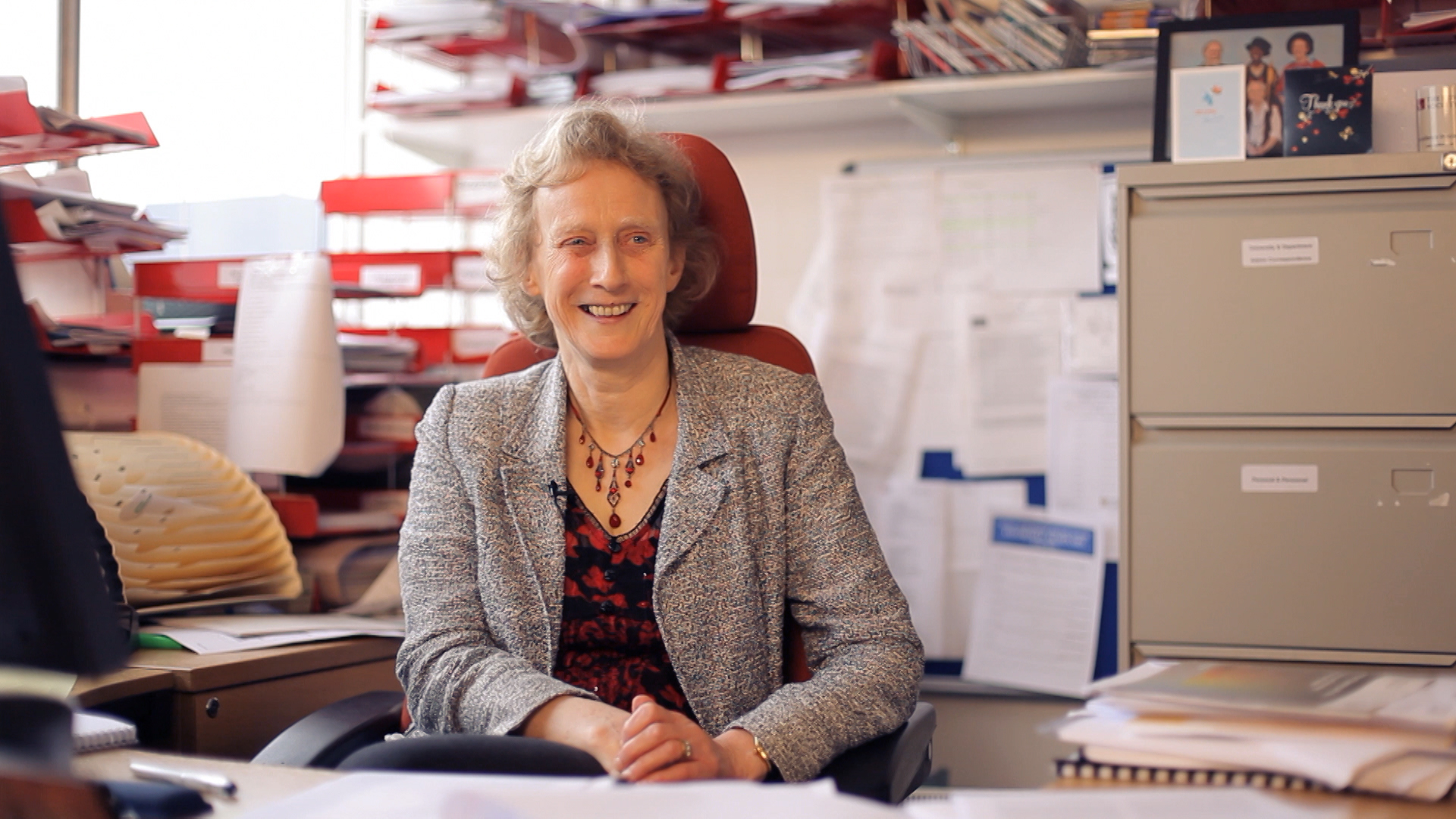 Professor Dame Athene Donald
Gendered toys would be a juicy enough WISPchat in itself, but we couldn't help being reminded of this piece by our ambassador Athene Donald, Professor of Experimental Physics at the University of Cambridge and all-round amazing role model. She advocates better careers advice that doesn't fall victim to the 'perception that subjects such as physics and maths aren't really subjects fit for girls'.
She argues that a tonne of girls are passively put off 'sciencey' subjects – which certainly explains the shocking dearth of girls choosing technological subjects (only 245 took A-level computing in 2013, a decline of 1.3% on the previous year) and of female scientists as a whole.
In fact, our minds were also drawn back to this piece by Belinda Parmar – where she argued that her four years studying modern languages at university were a 'waste of time'. She chose them because she was 'a victim of a gender stereotype reinforced since birth…computer science, technology and physics just did not figure in my teenage world view. Nobody popular in my school chose to study those subjects.'
You may or may not agree that arts subjects are professionally useless, but the fact that many girls are put off the sciences by innocuous societal pressures is one that's hard to deny. It's reinforced by the argument that girls at single-sex schools are more likely to choose to study science subjects.
Although our network of awesome female science experts might tempt the WISP team to think gender equality in STEM subjects (science, technology, engineering and mathematics) is a feat already achieved, the figures show us that it's not. We want to know what you think – what did you study at school? If it was science, why? And if it wasn't, would you say that you were dissuaded by the 'science is for boys' school of thought? How can we change these preconceptions? How helpful are companies like Goldieblox and what more can we do?
So many questions – and plenty of time to get thinking before our 2pm WISPchat tomorrow. Scientist or arts aficionado, boy or girl, we want you all to help us unglue this sticky stereotype.
Top image source – Goldieblox video still from YouTube